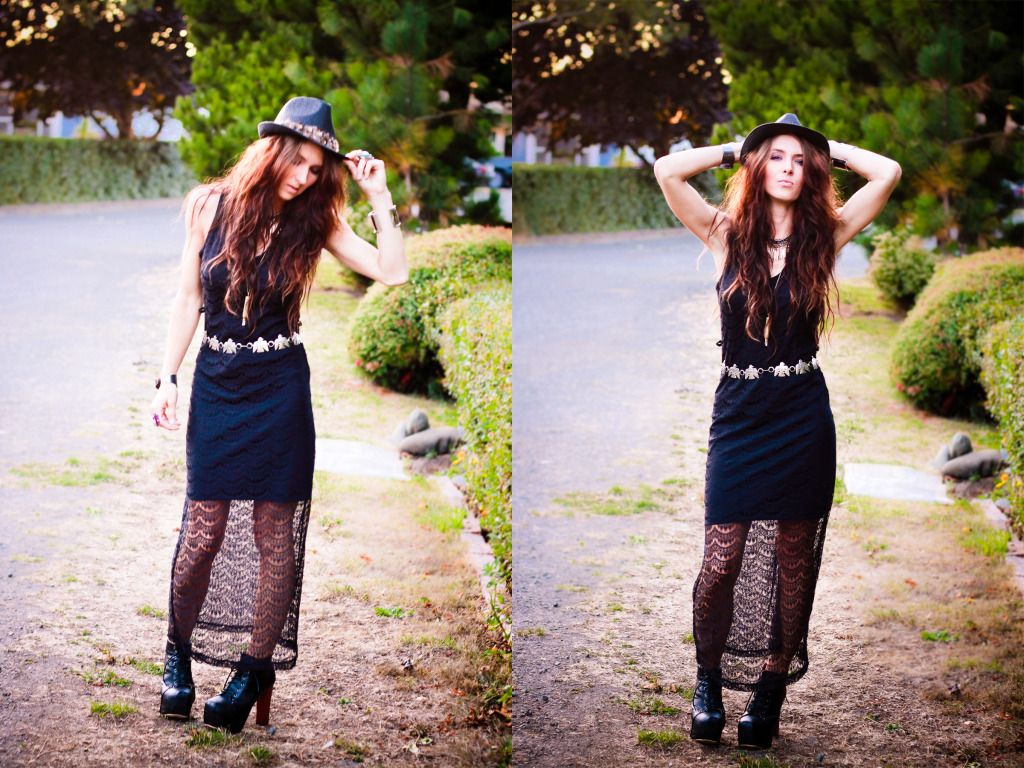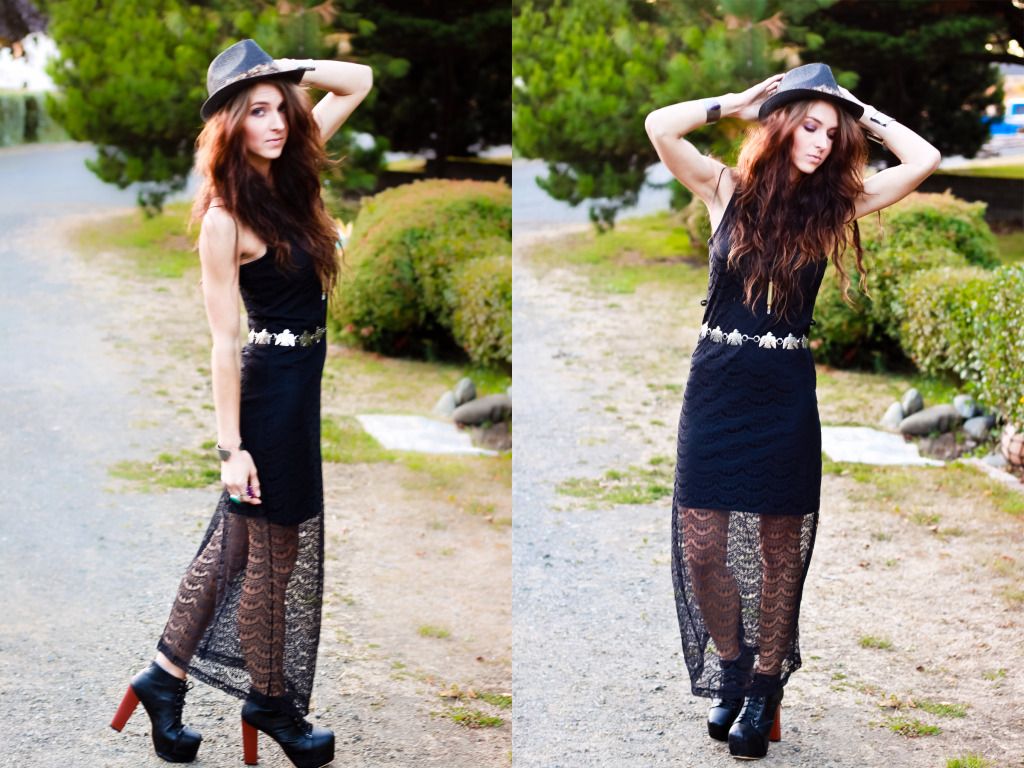 This look is from this past Saturday, I choose this look to wear to celebrate my good friend Brittany and her groom Javin's wedding. I know some of you are probably thinking black to a wedding?? This is a wedding, not a funeral. I have and always will have an obsession for black, no idea why but I just cant let it go. I had been needing an opportunity to wear this dress before summer ended. After much debate over if or if not to wear this, I just decided I'd go for it and dressed it with accessories. I have really been loving the different skirt layers this summer as well as the going into fall styles. I love how the look it gives by having the longer lace overlay on this style. I paired this dress with my Lita look a likes I purchased on ebay and a thunderbird belt also purchased on Ebay. I also choose this hat with feathers on the band to add a fun summer afternoon festive vibe to it.
Dress - Justify
Thunderbird Belt - Ebay
Lita Look a Likes - Ebay
Hat - Unknown brand
Bullet Crystal Necklace - WENT & CO. (my design)
Chocker beaded feather necklace - Forever 21
Rings - Forever 21
Cuff Bracelets - WENT & CO.