I recently fanned a company on facebook called Ellie, simply to fall in love with their amazing workout clothes! Being an avid fitness lover and being on a daily workout regime I knew this company was for me. I contacted them about promoting for them as I know they are a new company that just recently launched, I was so excited when they asked me to become an Ellie Brand Ambassador.
I will be receiving two items that I was will post myself wearing along with my daily workout routine for anyone who is interested. Being in the modeling industry requires me to stay slim, trim and toned as well as eat a healthy balanced diet. I have really been getting into fitness in the past two years and would love to persue a career in the personal training field as well. I've realized my life is full of opportunities and only I can make all my dreams come true, this is just another thing I hope to accomplish at some point. To me, helping someone develop an inner and outer love for themselves is so rewarding. SOmething I know I would be so passionate about.
This is truly an awesome company with a couple options of how they work.
Heres a breif breakdown or you cant click the link below to learn more, it breaks it down and makes it really easy to understand.
You can choose to become a member through their fit fashionista club, with this option you. Which I think is AWESOME!! You get to choose any two items each month for only 49.95 with free shipping. You also get to reserve your pieces before the collecton launches to the public as the items sell out quick! PLUS you get exclusive access to flash sales, disocunts, and many other member only events!
CLICK HERE to learn more abour the different options of the company
This is a statement taken directly from their site which tells all about them:)
ABOUT US
Here's what we're thinking
We love fashion and we love fitness and we are driven to make sure that the highest quality activewear is no longer an overpriced luxury item. We are the only activewear brand designed for women who care just as much about style as they do their workout, with exclusive monthly changing collections made with the highest-quality materials, at a price that will make you wonder why you ever paid more.
Fitness Meets Fashion
We know how busy life gets and when you're an active girl on the go, the last thing you have time for is to worry about your wardrobe. Here at Ellie, we love creating unique, on-trend pieces that you can wear whether you're working out or out on the town. Our industry-recognized designers spend hours sifting through the latest on-trend styles to curate the best activewear styles modern fashion has to offer. And because we use only the highest quality fabrics, our collections are designed to keep you looking fabulous no matter what you do.
It's All About The Fit
When it comes to the perfect capri or your favorite racerback, we know that it's all about the fit. When you look good, you feel good, so we design every piece to make sure that when you put it on, you feel amazing. Paying attention to details like seam placement, waistband size and silhouette are what make our pieces perfect. Each piece is designed by women, for women, so it's made to flatter all body types. Using pop stitching on a tank to imitate a smaller waist, creating side panels on a legging to accentuate a lean shape, or adding style lines on our pants that give that perky butt look that all women crave are just some of the ways we've perfected our fit. And with the Trufiit Technology we've developed you'll never have to worry about sizing, all of our pieces run true to size. We use the highest quality fabrics that hold your shape and fit like a glove so they stretch and move with you.
Design Focused
Everyone wants to live an active and healthy life. And we think the best way to stay motivated comes from feeling good about how you look. That's why our pieces are designed to be functional and fashionable, so whether you wear them to they gym or just around town, you'll always look great. Our industry-recognized designers spend hours sifting through the latest and greatest must-have styles to curate the best activewear looks modern fashion has to offer. We love fashion just as much as we love to stay fit, so we decided the two should coexist in exquisite harmony. Bottom line: our team is constantly looking for ways to mix fashion and function so you'll always look fabulous!
With a new collection every month, the pieces in our collection range from technical workout wear to lifestyle pieces. From the choice of fabrics down to the type of stitching used, our design team crafts pieces that will make you feel and look amazing. We guarantee that our designs will flatter every woman. We create countless iterations of each piece, making sure it's the perfect fit and true to size. Along with excellent designs and fabrics we are very proud to say that Ellie is manufactured with love in the USA!We spare no costs at fine details that go into each piece because believe that quality active wear no longer has to be a luxury for the few.
Fabrication
For the perfect piece, it all comes down to this. How you feel in your clothes during your workout can certainly make a big difference. We've developed our very own line of high-performing material to make sure that you get the best workout possible.
Whether you're a runner, yogi, or cardio queen, we design our pieces to withstand a full range of fitness activities. Each piece uses high-tech fabrics that are ever-so-essential for your TruFit experience. We promise to never use cheap cotton or jersey spun fabrics. Unlike those plain fabrics, which are used with lower-end activewear brands, our 4-way stretch technology will never shrink and will always flatter.
You can click the banners to access the site & also check out their facebook page and like them:)

Ellie on Facebook

Dont forget if you order anything to use the 20 % off code! & right now they are actually offering 25% off to honor President's day so this weekend use code madeinusa to take 25 % off! What a deal!
I cant wait to get my items!
Heres their February Collection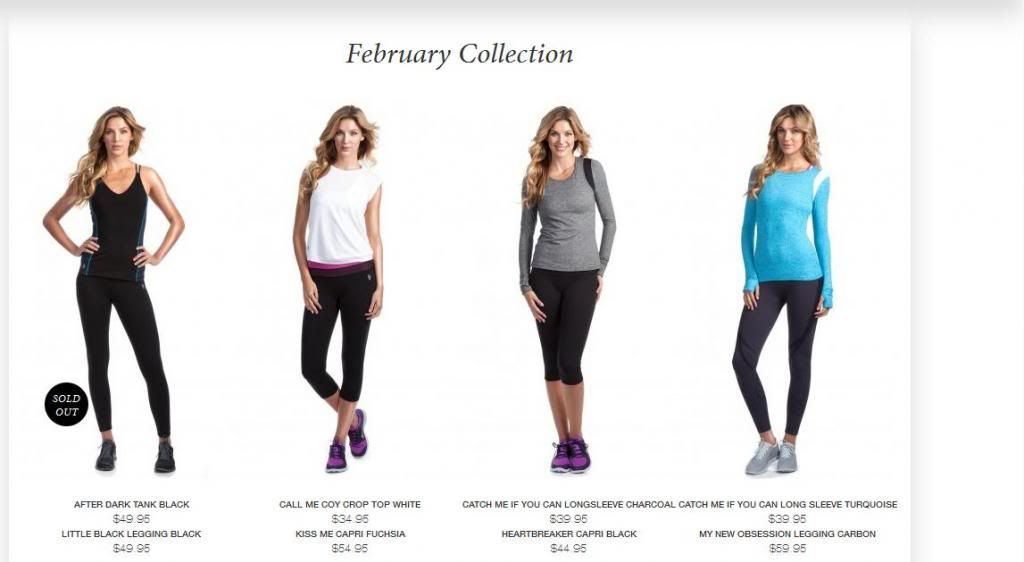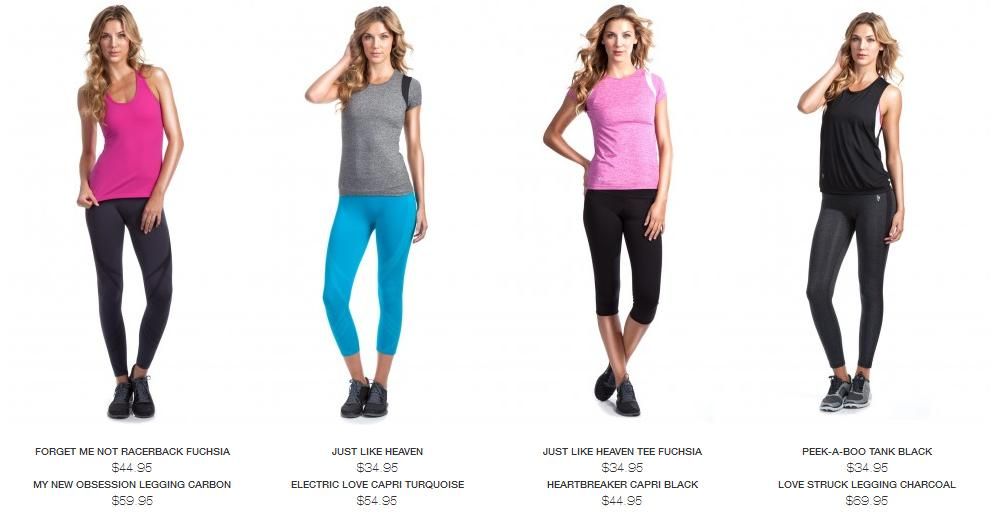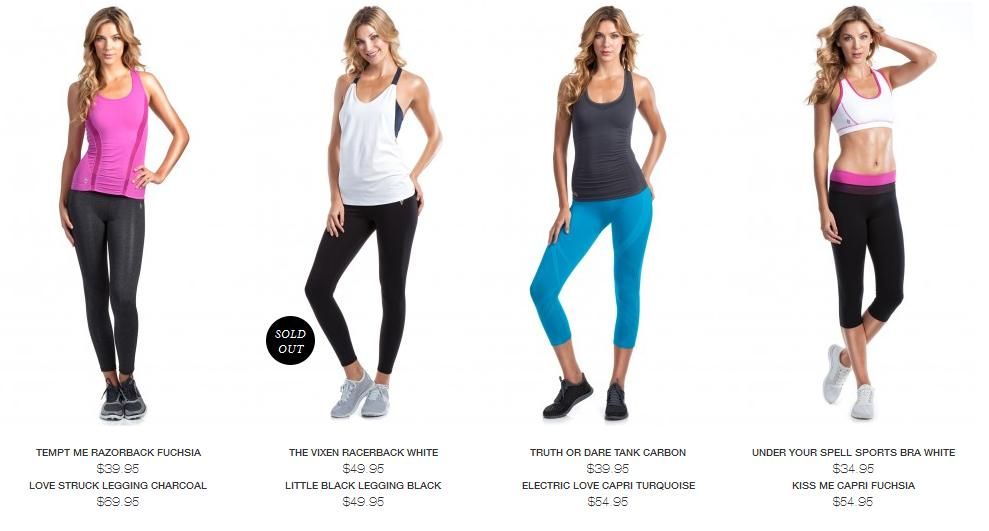 *All images and banners are property of Ellie*