I recently entered a contest through facebook with a lovely company I absolutely adore called The Feather Junkie. I was pleased to find out I had won and even more excited when I found out it was a beautiful feather ring in which I'd be receiving. It just arrived in the mail a few days ago so I wanted to share it with you all.

You can access their site by clicking the photo above.
Heres some shots I took of the feather ring they sent me packaged nicely with the burnt edged paper with their name on it. I threw in some amethyst, feathers, and crystals along with a clay dish I hand made to hold rings. I printed the feathers, thunderbird and etched my blogs name into the clay pre baking stage. I am thinking of holding a giveaway soon and including some of these little jewelry holders as a prize to win. What do you think!! I personally am loving them!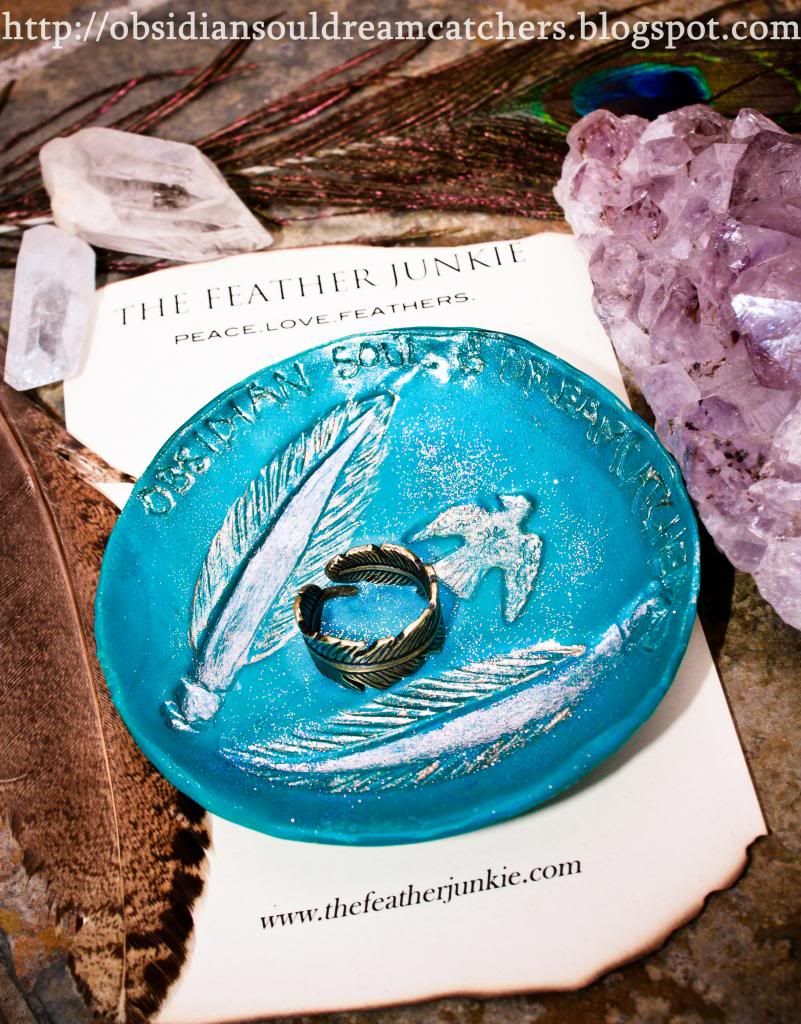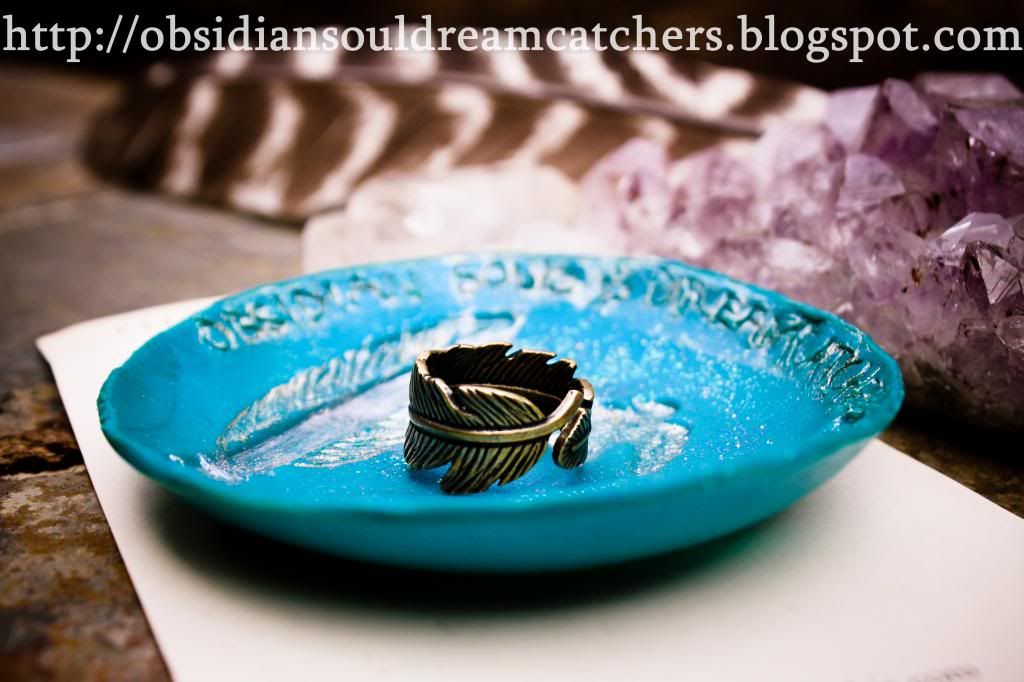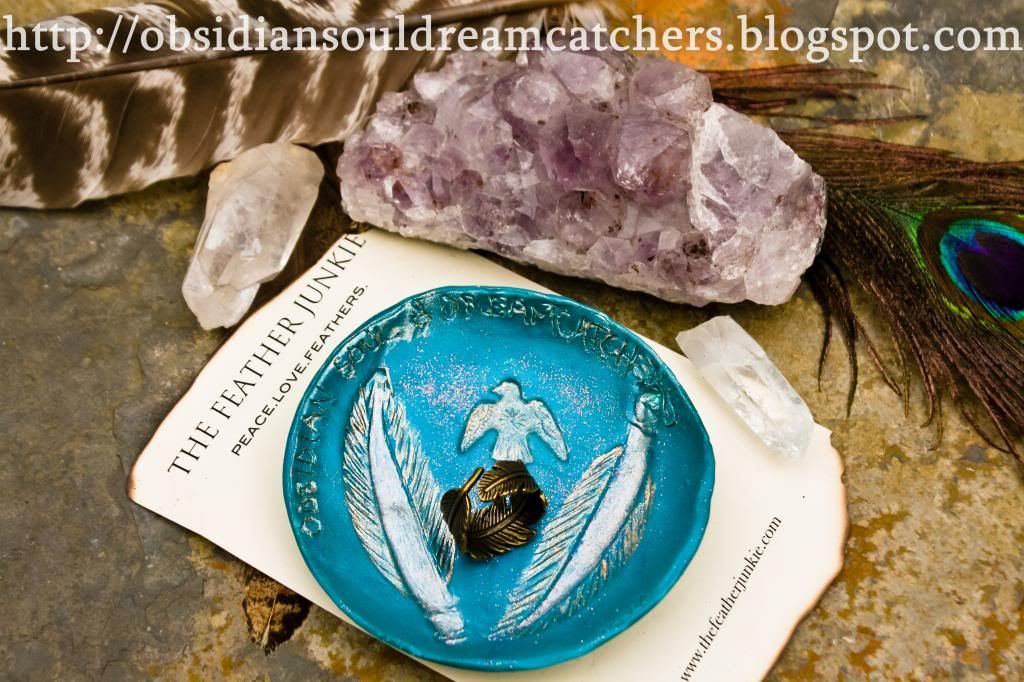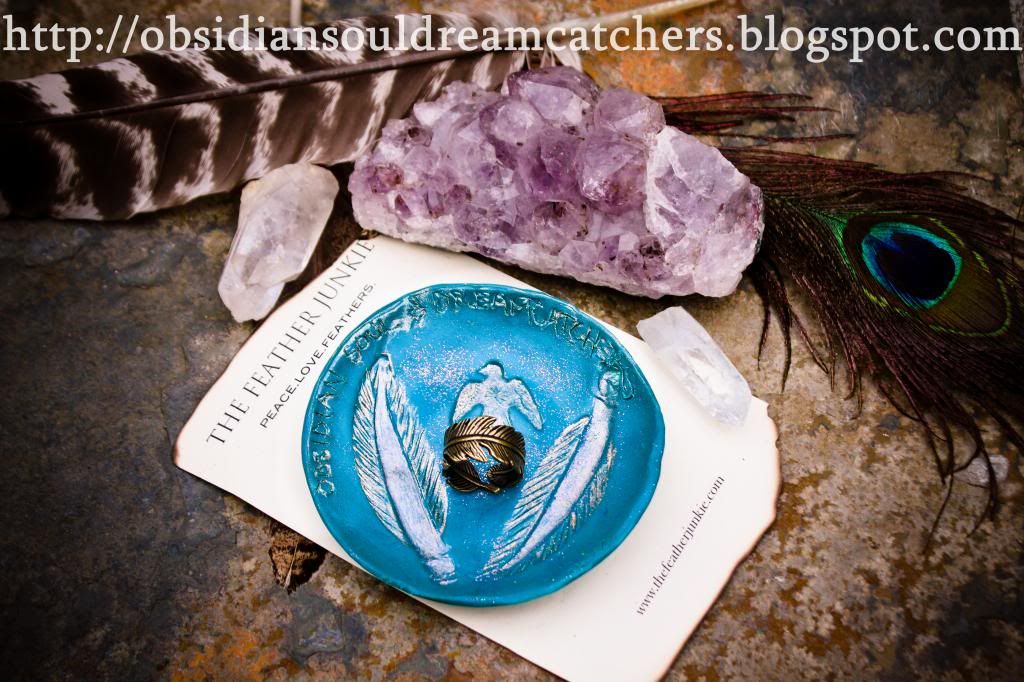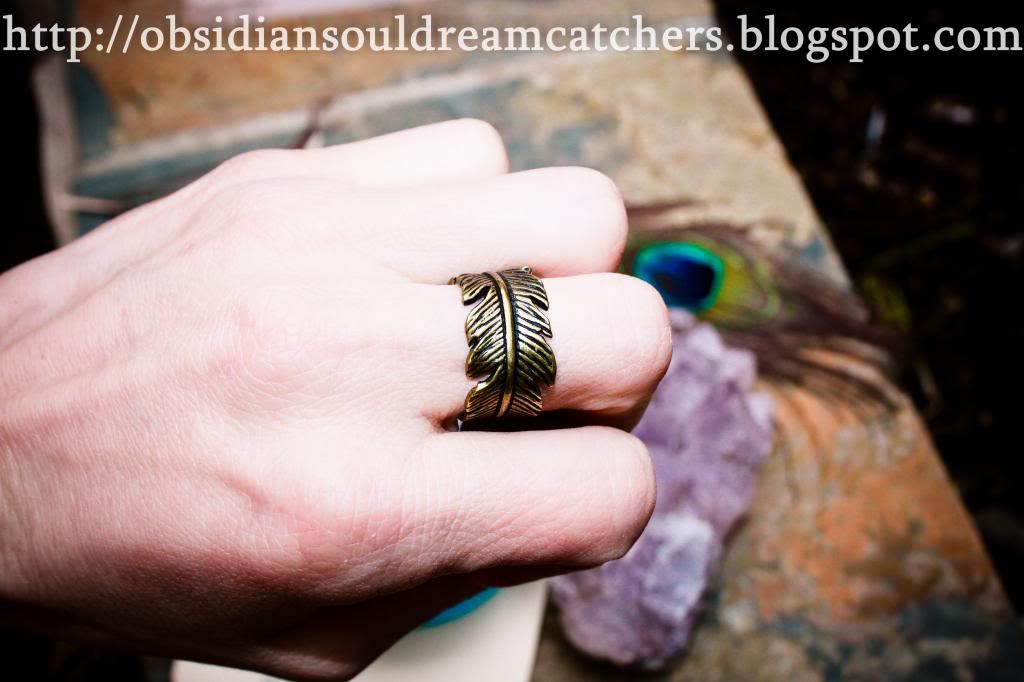 Heres a close up of the dish. I hand made it and use them for holding rings and small jewelry.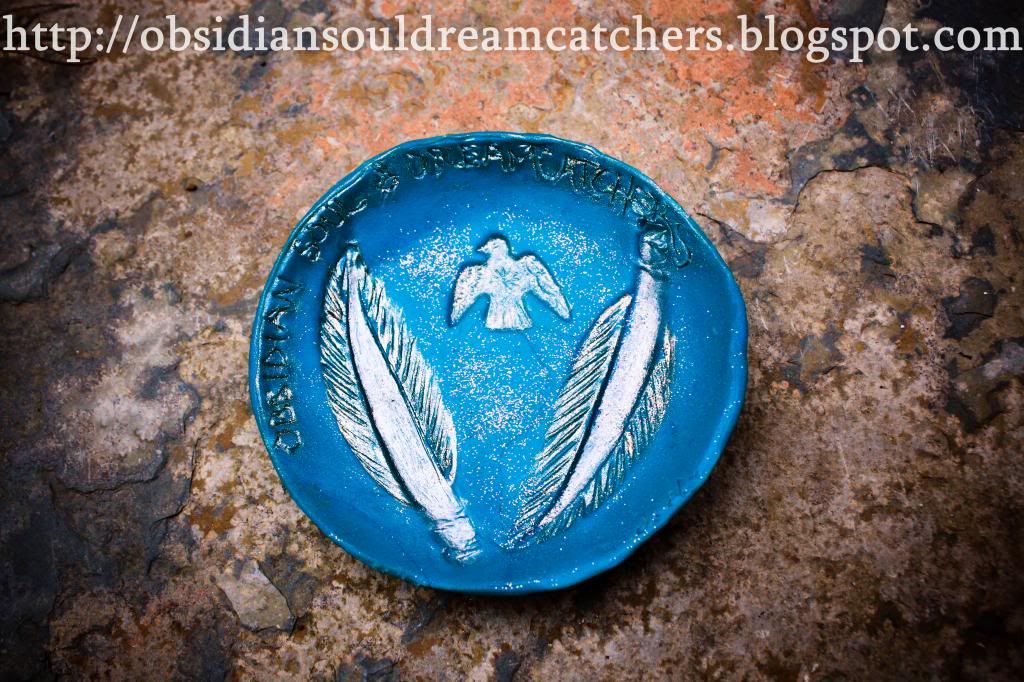 Also check out The Feather Junkie on Facebook! Be sure to like their page
Click here
* COPYRIGHT * All photos labeled http://obsidiansouldreamcatchers.blogspot.com are my property, please contact me before using them anywhere*
*The Feather Junkie LOGO is property of The Feather Junkie*
Thanks for reading and please follow if your not already, thanks so much for all your support:)
Jenny
xoxo