For all who know me well you know I am such an avid Free People follower and check their blog and site daily as they truly are my favorite designer of ALL TIME! I not only love their fashion but also their DIY section! Once again they continue to amaze me with all their awesomeness. This time bringing a special 4th of July spirit spectacular DIY to the table!
Today they teach you to make your own 4th of JULY Americana inspired denim out of a pair of old jeans! So lets get on it girls! Grab a pair of your favorite old comfy jeans and lets transfer those babies into your newest go to summer denim.
Click here to get all the details from Free Peoples Blog post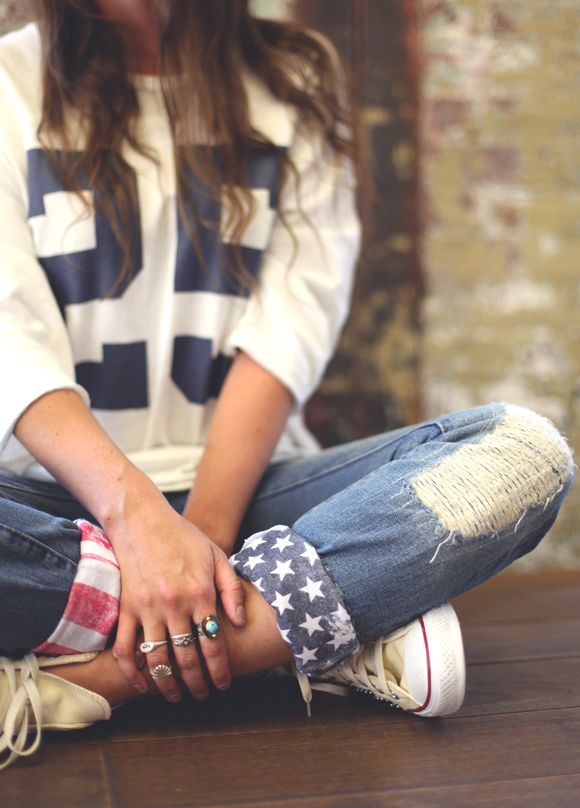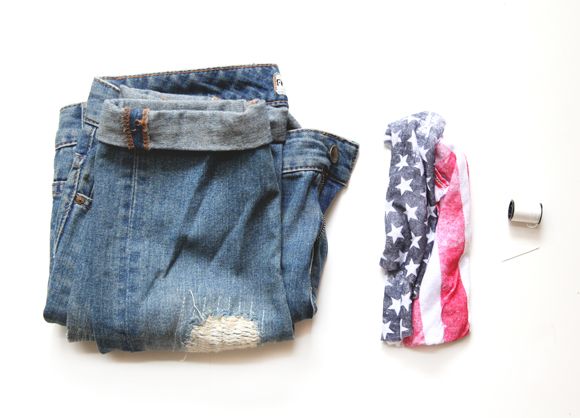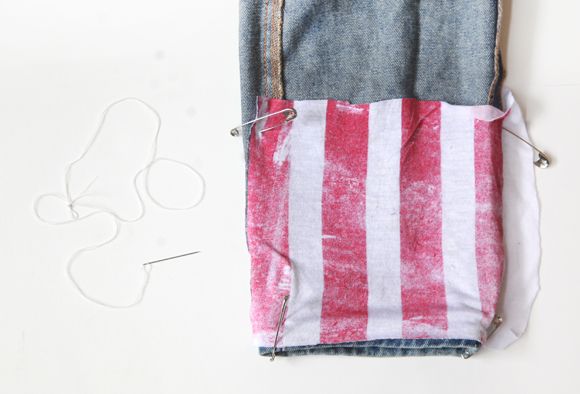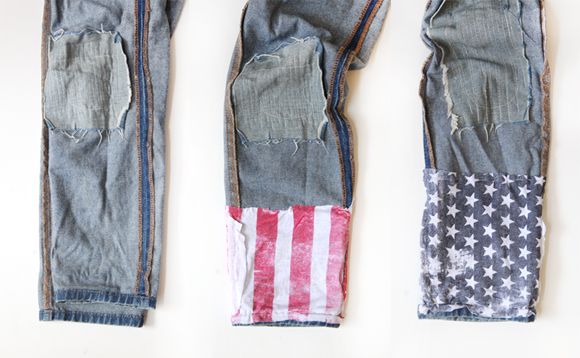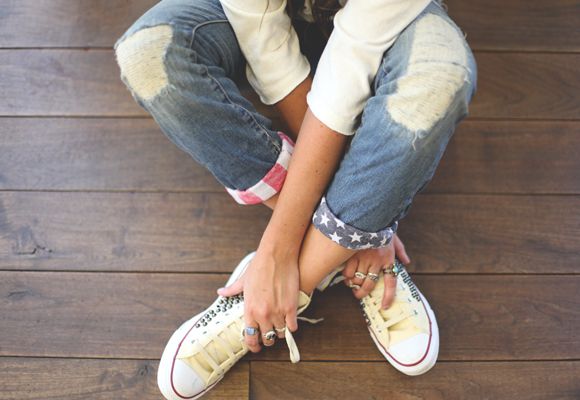 Click here for instructions!
I am planning to make a pair in the next day or so and cant wait to post my final result!! If you make your own let me know I will post them here for everyone to see and admire!!
*All photos are property of Free People*