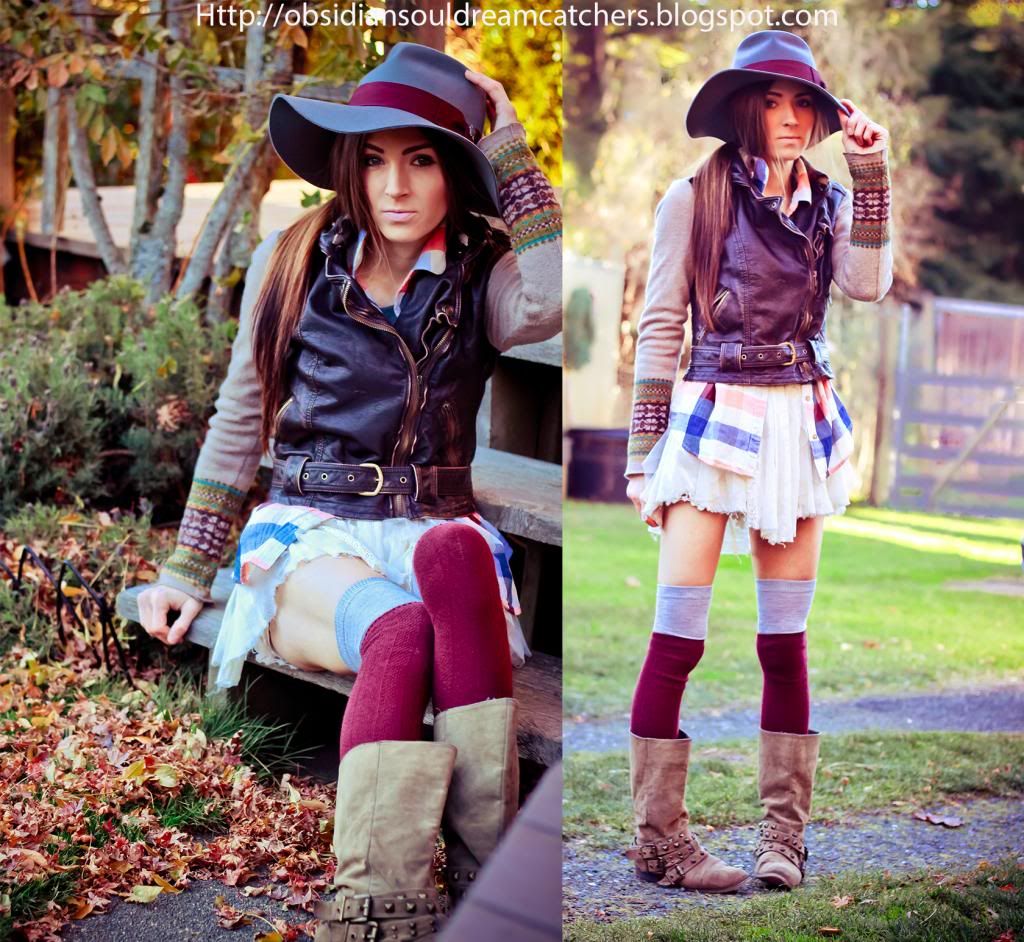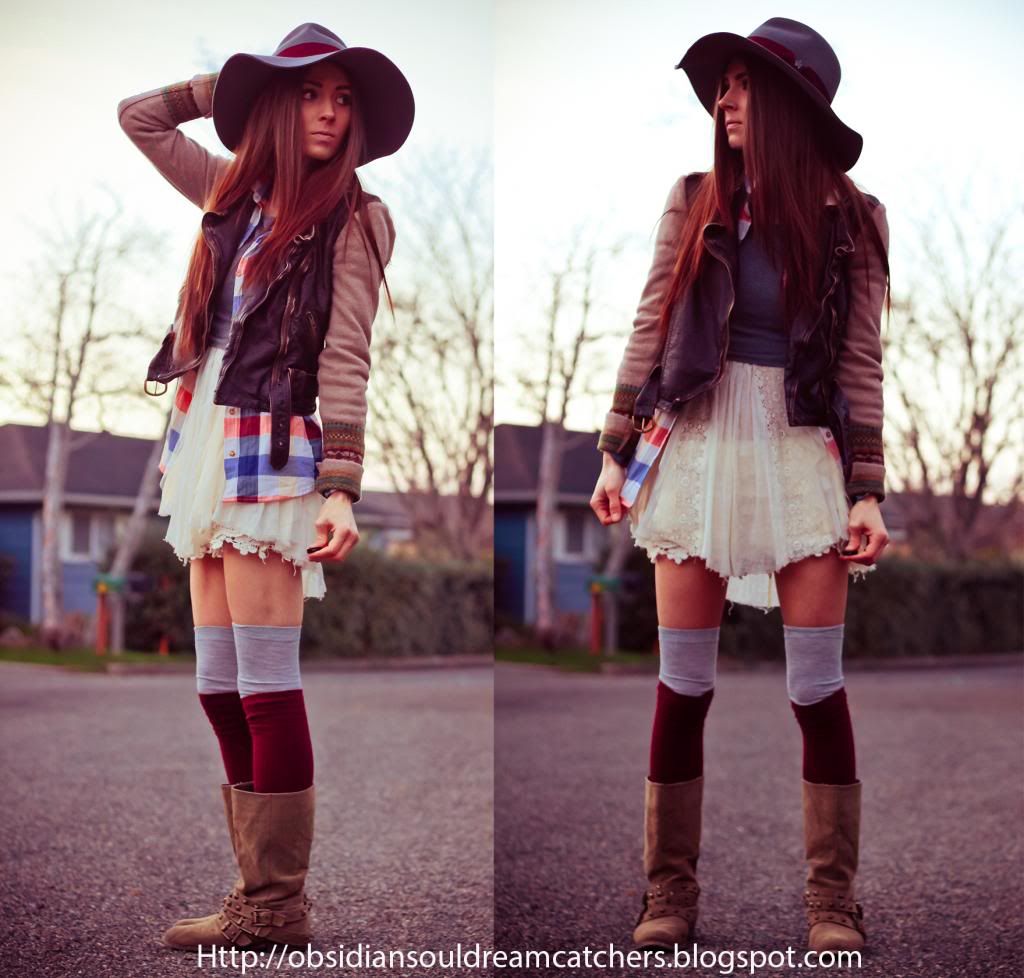 My latest collaboration with Free People involves this fabulous Free People Vegan Leather Motorcycle Sweater Jacket. When this arrived I was so excited to open the box and when I did,... dun dun dun... Let me tell you it was as if Christmas came early, I nearly died as I pulled it out of the box and held it close. It was perfect! No words describe how truly gorgeous this jacket really is. I can safely say I am in LOVE! I cant thank Free People enough for this gift. If your looking for a go to jacket this season checking out Free People's selection is an absolute must!!! You can find more by clicking here!!
FREE PEOPLE JACKETS
For a direct link to this jacket I am wearing Click here
Vegan Leather Motorcycle Sweater Jacket
Recently I was In Las Vegas with my brother and boyfriend for my handsome boyfriends 30th Birthday and I wore this jacket all over the place when it began to cool down in the evenings and had compliments everywhere I went. While there I also visited the Free People store in the Fashion Show Mall and styled some looks and hung out with the gorgeous girlies who work there, needless to say we had a blast that afternoon and I will be sharing the photos of my styled looks in my next blog post!
I wear this jacket with so many different things and I just cant even begin to tell you how well it pairs with so many different looks and styles. Its my favorite, you cant go wrong with this one. I Love Love Love it! So grateful this Holiday season for getting able to to collaborate with this amazing company. Free People makes the most beautiful pieces and I wish I had an endless bank account to buy everything they create each season.
This is the look I chose to share with my readers, its been soooo cold out here lately. I know most states are having negative temperatures, but for us the temps we've been having are extremely rare and cold for us here on the Oregon Coast. Its been getting down to 19 degrees at night and for us that is COLD!! I refuse to let the cold temperatures get in the way of being stylish so lately I have been layering it up before heading out and still, yes I am chilly but I am not outside for to long at a time so I manage:)
The Hat is by Free People
The Lacey Slip dress is by Free People Intimately
The Jacket Free People
The Flannel is by Forever 21
Both pairs of socks are by Forever 21
They gray crop top (can be seen in a couple shots) is also by Forever 21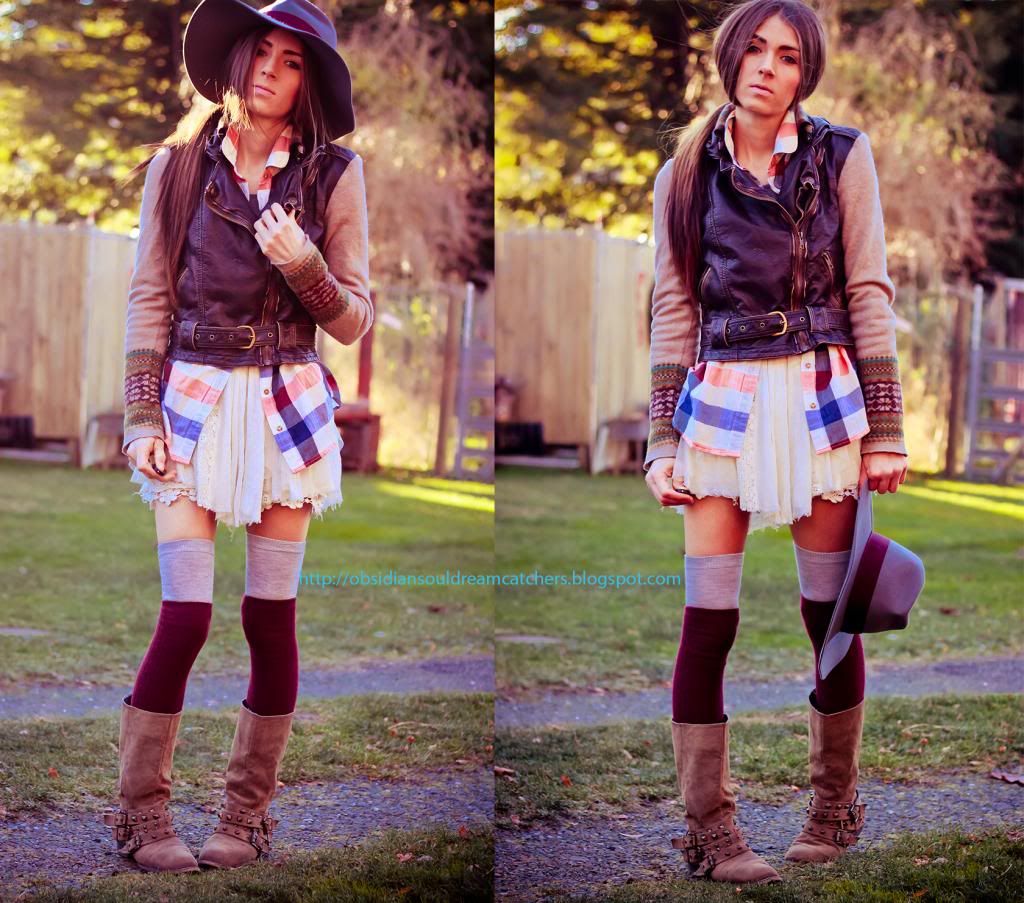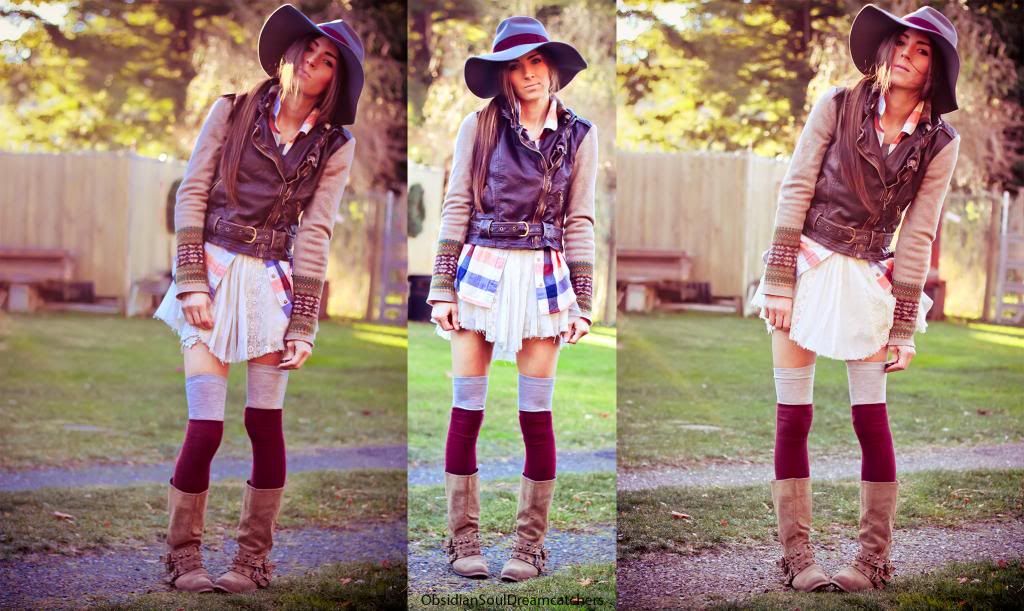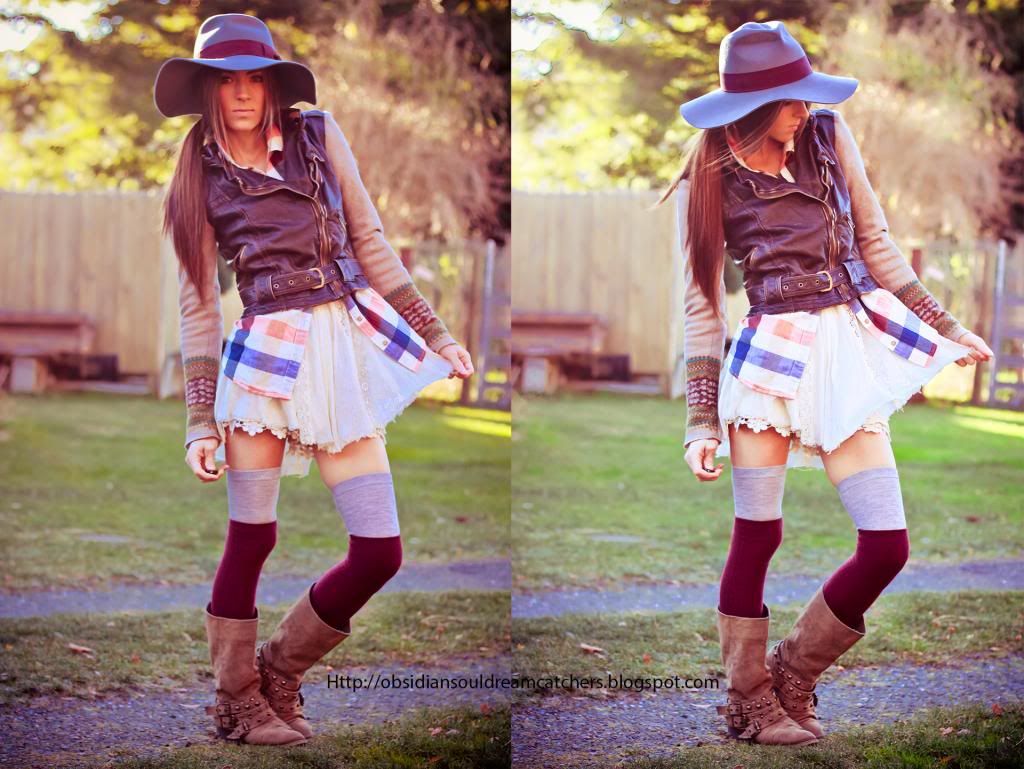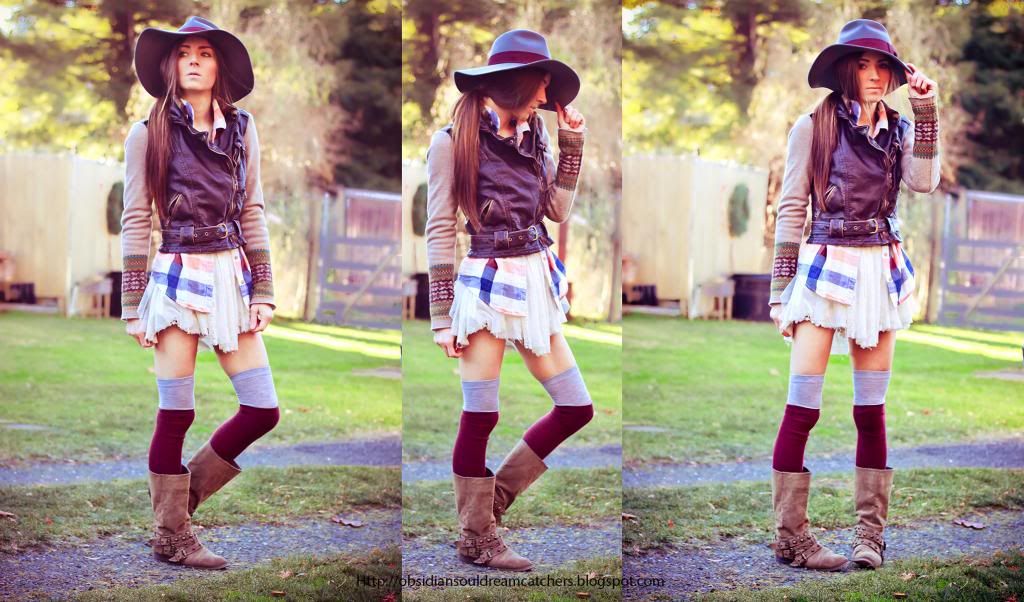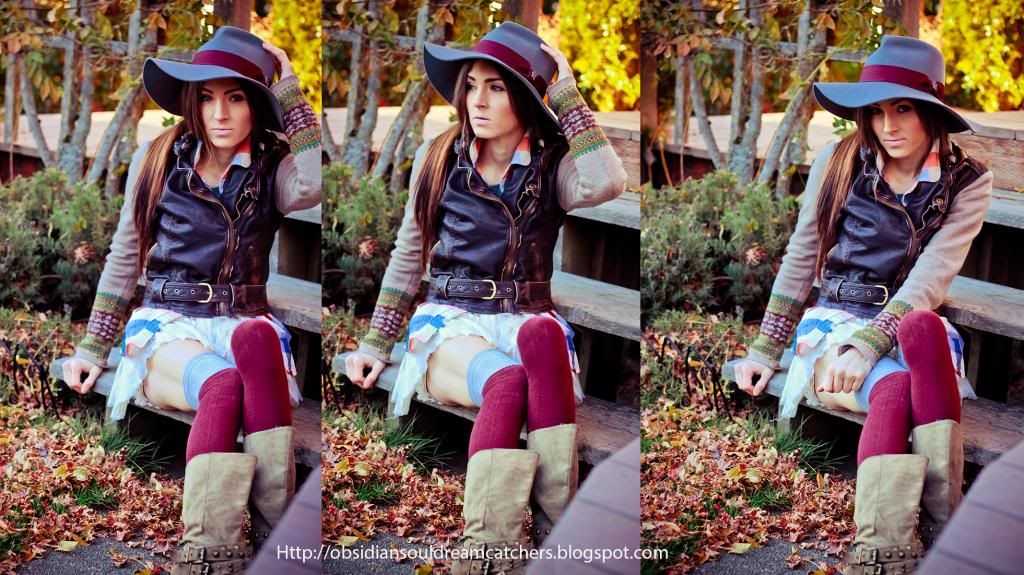 Please follow my blog on google plus, and bloglovin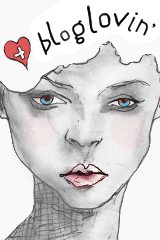 xoxo
Happy Holidays
Jenny
Follow me!
Http://obsidiansouldreamcatchers.blogspot.com
~PLEASE HYPE MY LOOK AND FOLLOW ME ON LOOKBOOK~