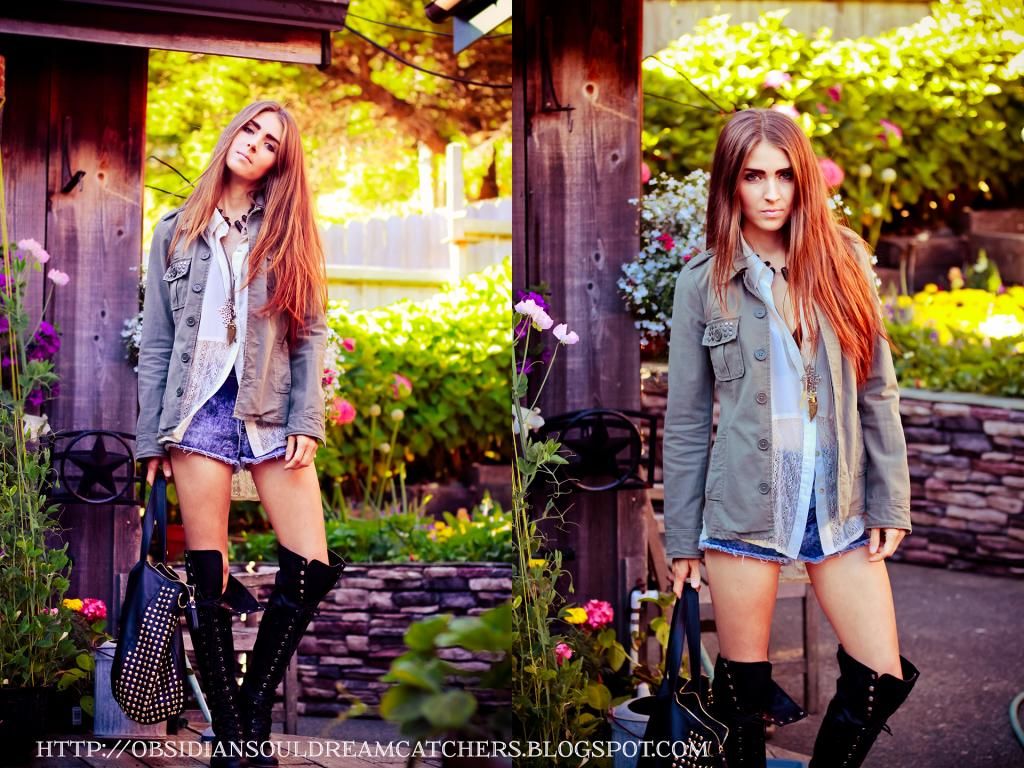 Since becoming a fashion blogger I have learned a lot about how to make the best purchases when it comes to adding pieces to my closet. I once was an an over compulsive buyer, I would see something I thought was cute and on sale and just make the purchase, then I would get home put in my closet and realize months later it was still hanging there with tags in place because I had no clue how to wear or style it, so there it would sit:( Taking up space and going to waste. Now that I have found the styles I feel fit me best its much easier to make my purchases and get the most versatility out of my clothing. Its all about versatility and being able to take one piece and create looks of different looks with it:)
This is one of my favorite styles when it comes to getting dressed in the summer.
I love loose, over-sized, sheer, high-waisted, boots and the utility look with lots of layers, so here is a perfect look that is comfy but still really stylish.